Set global video styles for your entire organization to ensure speed and brand consistency across your team.
What's new
You now can set default video styles for your organization. This saves you time, and ensures that your whole team will be working with the same styles to make beautiful, professional videos.
You can customize your...
Company logo
Text color
Call-to-action shape & color
Video play button color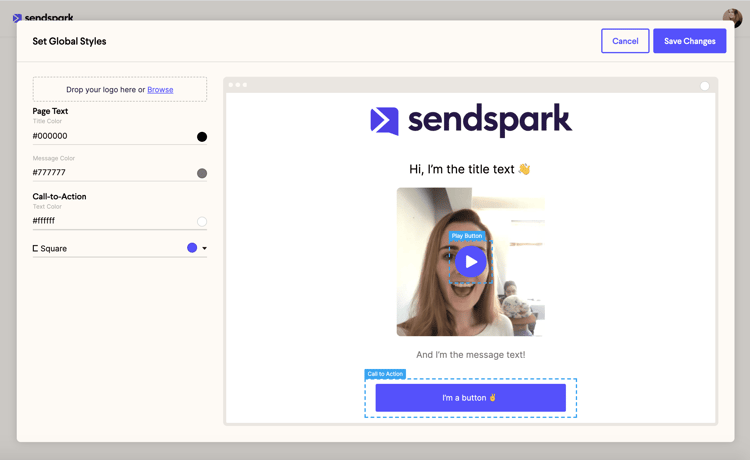 To set your styles:
Navigate to your account settings
Click Manage Workspace
Click Set Global Styles
Set your styles 🎨🖌
Save Changes, and you're good to go!
Thoughts, feedback, questions?
Let us know! We would love to hear your feedback at hello@sendspark.com. We respond to all emails promptly. :)