Sendspark viewer insights just got better! Video heatmaps let you see exactly which part of your video viewers are watching.
What's New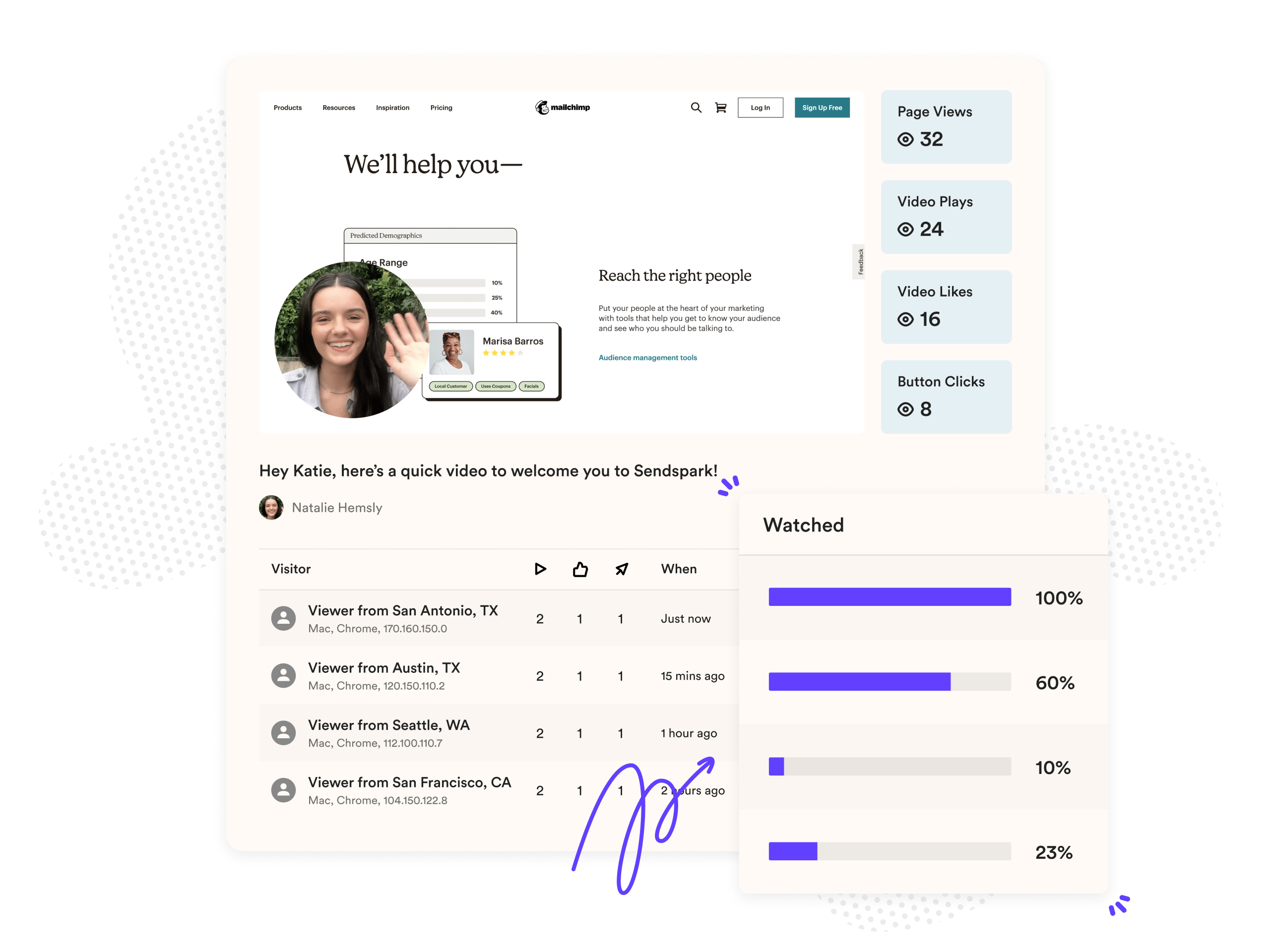 Video heatmaps show which part of your video viewers watched during their session
Percentage watched shows the total percentage of your video viewed during a session
Are Video Heatmaps included in my plan?
Viewer Insights is included in Sendspark Pro, Business, and Enterprise plans. Sendspark Free have access to other video analytics data, including total page views, video plays, and likes. View Sendspark pricing options here.
Can I see Viewer Insights from before?
No. You can only see video heatmap data from after 6:54pm EST on January 2, 2022 (when we released the feature).
Start tracking videos!
Log in now to use video heatmaps! And please feel free to read our Analytics Help Article or reach out to us with questions.