Take center stage with Camera Spotlight.
Camera Spotlight lets you toggle focus the between yourself or your screen — so you can make engaging, personalized product video.
How it works
Next time you use the Sendspark Chrome Extension, you'll see a camera spotlight icon on the far right of your camera bubble.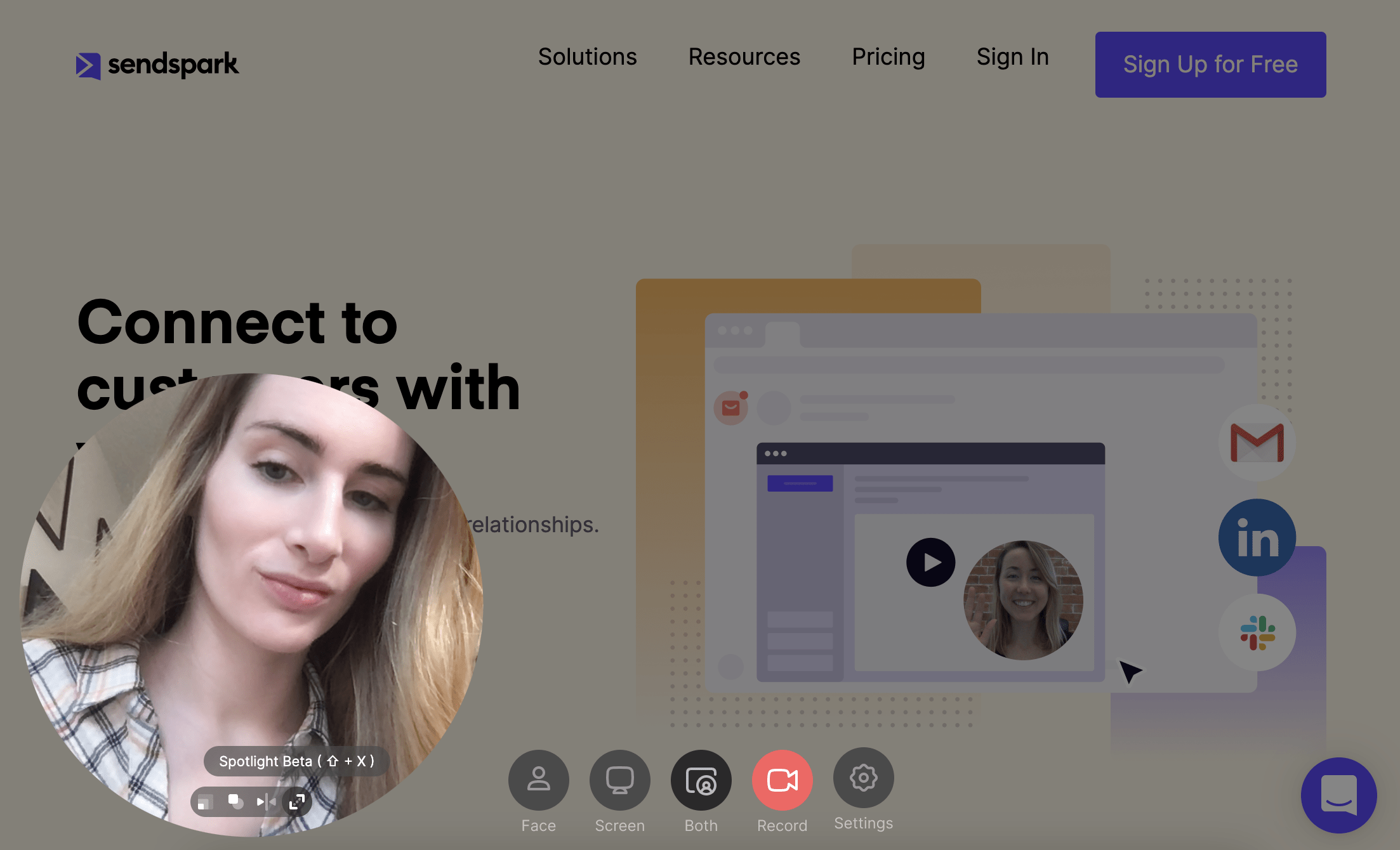 Click the camera spotlight icon to launch spotlight-mode. This will enlarge your camera bubble, so the focus is entirely on you.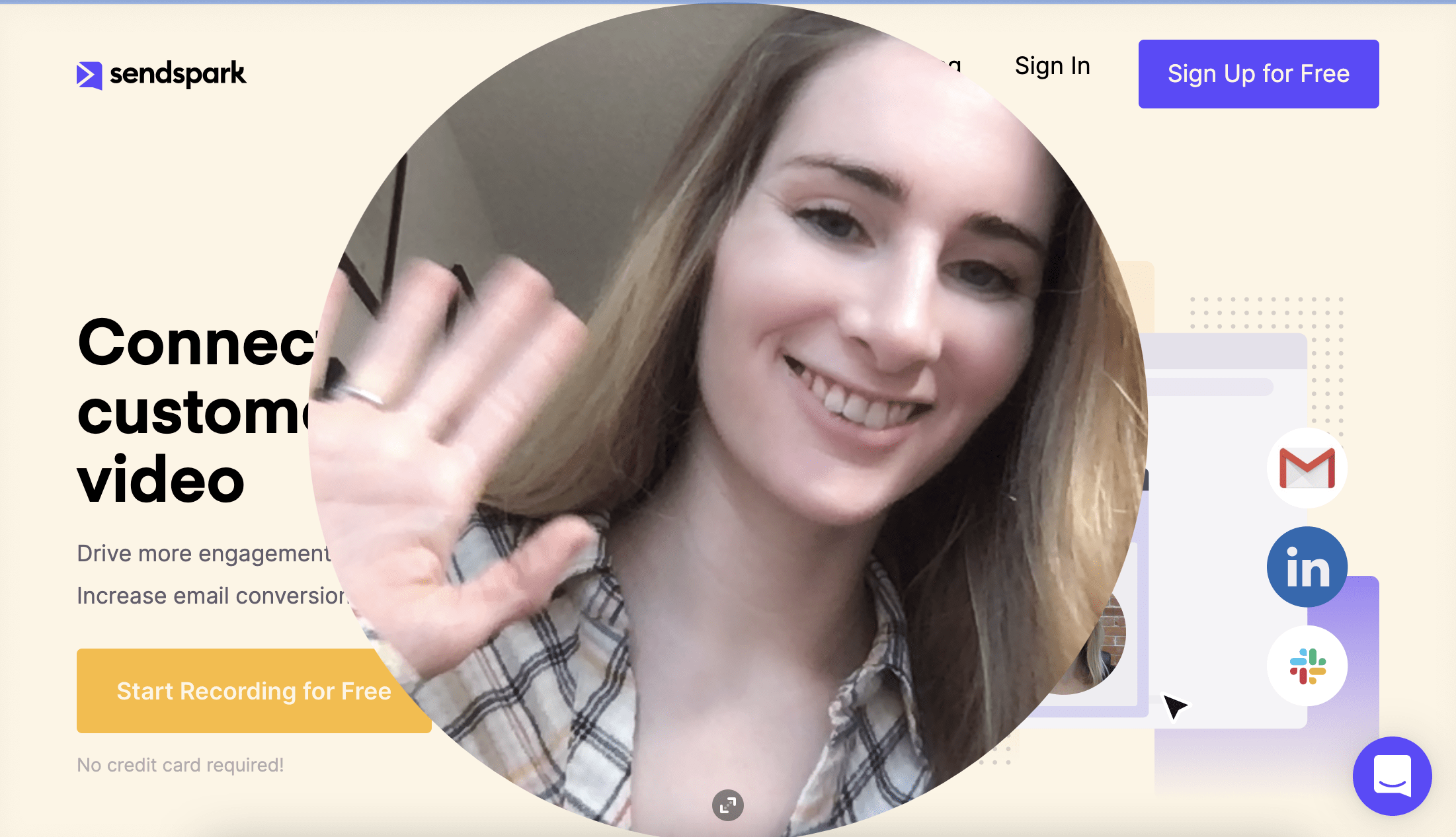 Then, you can click on the camera spotlight icon again to exit spotlight-mode, which will revert your video bubble to it's preview size and position.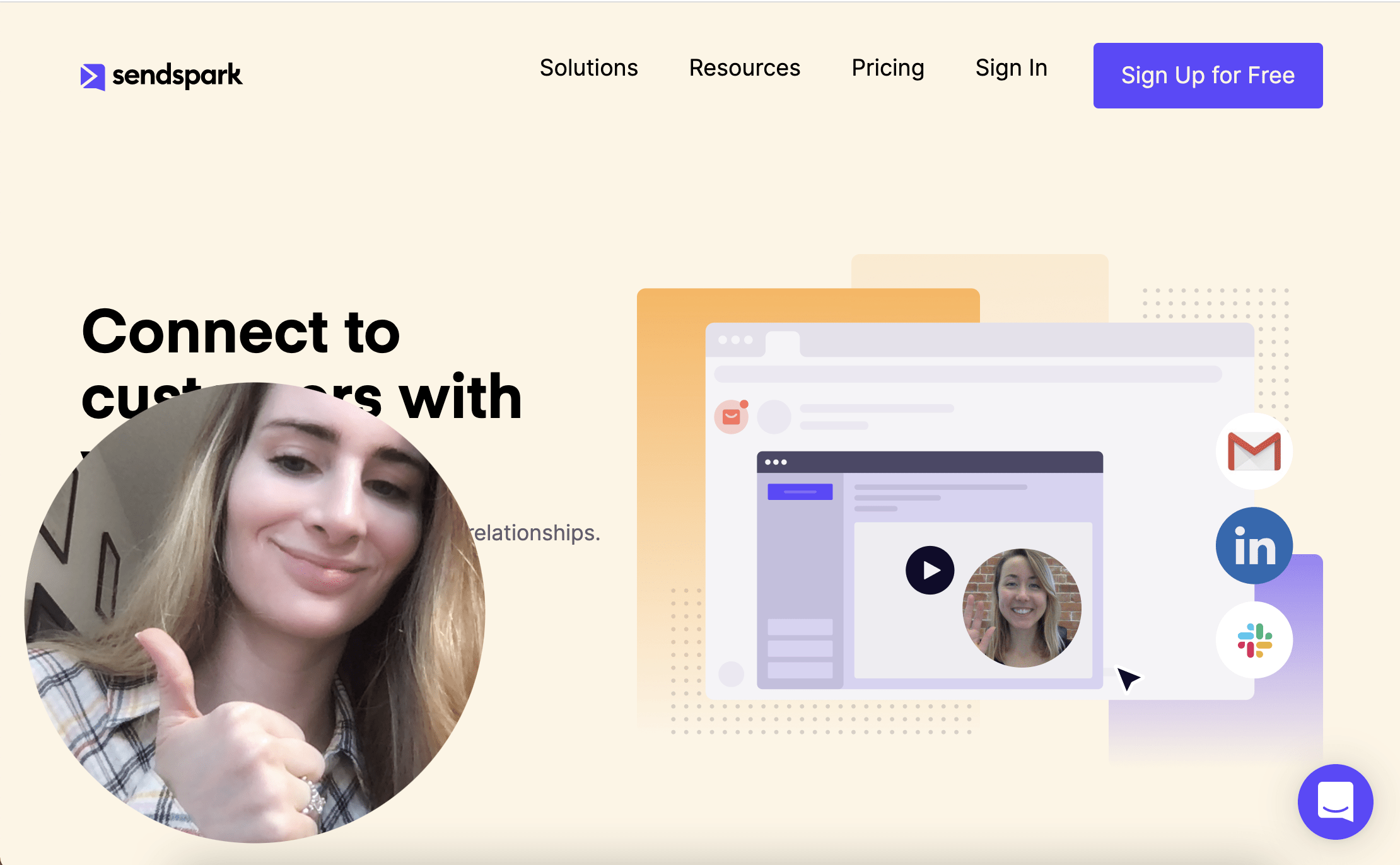 When to use Camera Spotlight
Camera Spotlight makes it easy to record personalized videos with lightning speed. Use Camera Spotlight anytime — at the beginning, end, or sporadically throughout your video.
Personally introduce yourself before diving into the product demo
Switch the focus to you to make an important comment in the middle of your video
Close your video strongly with a recap and clear next steps.
Get Started Now
Camera Spotlight is available on every Sendspark plan — included the free tier! Just install the Sendspark chrome extension to get started.