Video testimonials are one of the top ways to grow your business. There's nothing like seeing a happy customer sharing how much your product or service has helped them to add credibility to your brand.
The best way to get a video testimonial from a customer is to ask with a video yourself!
Sendspark makes it easy to record videos and request videos from customers. Here's a quick step by step process of how you can create and share a video to request a customer video testimonial.
Ask for video testimonials from customers in 4 steps:
Record a video asking for a csutomer testimonial
Add a Video Request link below the video
Share your video request in email
Download or Share the video from your Sendspark dashboard
Okay, let's go through each step one by one!
How to ask for customer video testimonials
1. Record a video asking for a video testimonial
When you ask a customer for a video testimonial, it helps to send THEM a video first. This is great for a few reasons. It's personal, so they know you really care about them and their voice.
Also, it gives some them some visual cues for how you want them to dress, look, and speak in their video for you, so they're not left wondering how formal they should be. They can simply mimic what you sent them in their response.
In your video, tell them why their voice is important to you, and what you want them to to say in the video testimonial. Be sure to state the video testimonials questions you'd like them to answer.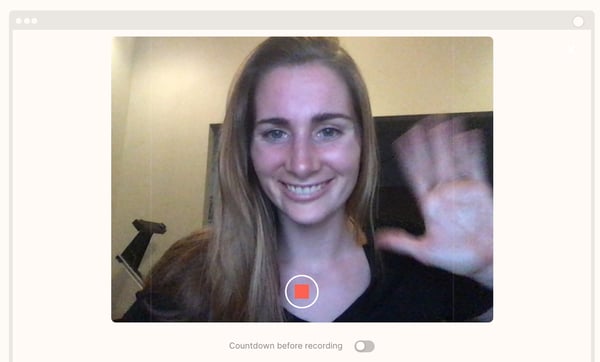 3. Add a Video Request link below the video
Use a video call-to-action to make it totally seamless for your customer to start recording and send you their video testimonial.
Simply grab the video request link from your app dashboard, and insert the URL in the call-to-action field.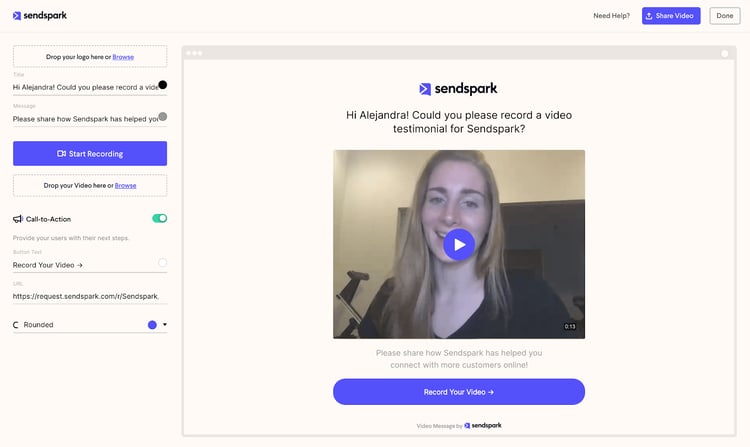 3. Share your video request in email
Share your video and testimonial request with your customer with a quick copy and paste into email. From email, they will be able to click your video, and request with the video testimonial of their own.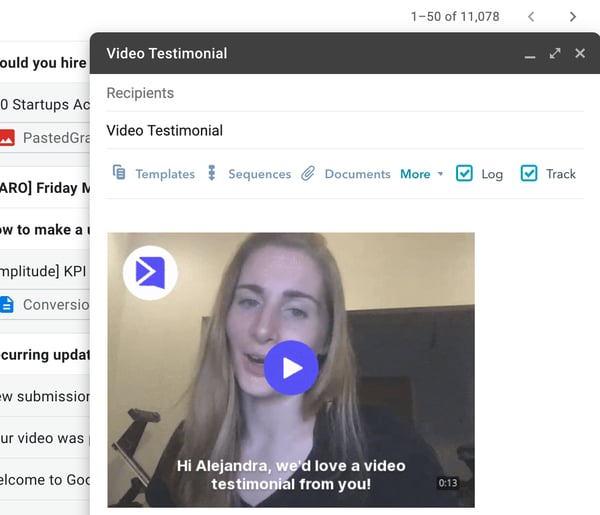 If you prefer to use text message or LinkedIn to request the testimonial, read this blog post on more ways to get video testimonials from customers.
4. Download or Share the video from your Sendspark dashboard
Once your customer records or uploads the video testimonial, you'll be able to view it in your Sendspark dashboard. From here, you can either download the video, or you can easily convert it into a campaign to share in email or other places online.

Starting Asking for Video Testimonials from Customers Now!
What are you waiting for? There's no time like today to start asking customers for video testimonials. Even if you're not sure exactly how the videos, as soon as the customer has a happy moment, you should send out a link to request a video testimonial to capture their delight while it's fresh. Get started with Sendspark for free to request video testimonials from your customers.