At Sendspark, our goal is to give you the tools you need to to connect to customers with personalized video messages.
Why Build a Desktop Recorder
For the last 2 years, our chrome extension has been the primary way we recommended that you record and share videos.
The chrome extension is highly versatile and has many benefits, including the ability to easily integrate into the Gmail, LinkedIn, Hubspot, Zendesk, and Intercom email compose windows so you can easily record and share videos, without ever leaving their platform.
However, the chrome extension has had some limits impacting your video experience, specifically:
Browser support – It's limited to Chrome, and not ideal for users of Safari or other web browsers
Application support – Your camera bubble is restricted to your web browser, so you cannot easily record videos of yourself over PowerPoint, Slack, or other desktop applications
Screen sharing flexibility – You're always forced to record an entire tab, window, or desktop application (not just a specific part of your screen)
Camera flexibility – Chrome extensions have trouble supporting certain cameras, such as OBS live streaming and the native iPhone camera
Camera bubble consistency – The camera bubble needs to reload every time you change tabs, which causes an unaesthetic delay
Virtual backgrounds & camera effects – Our AI-powered virtual backgrounds and appearance touch-up are not able to get the processing power they need to work seamless to work with older computer models
Processing power – Chrome extensions are limited in the amount of processing power they can use up from your device. As a result, they will always be a little slower and glitchier syncing audio & video and uploading recordings.
With all that in mind, we decided to build a more powerful desktop application for you to enjoy!
Meet Sendspark's New Desktop Recorder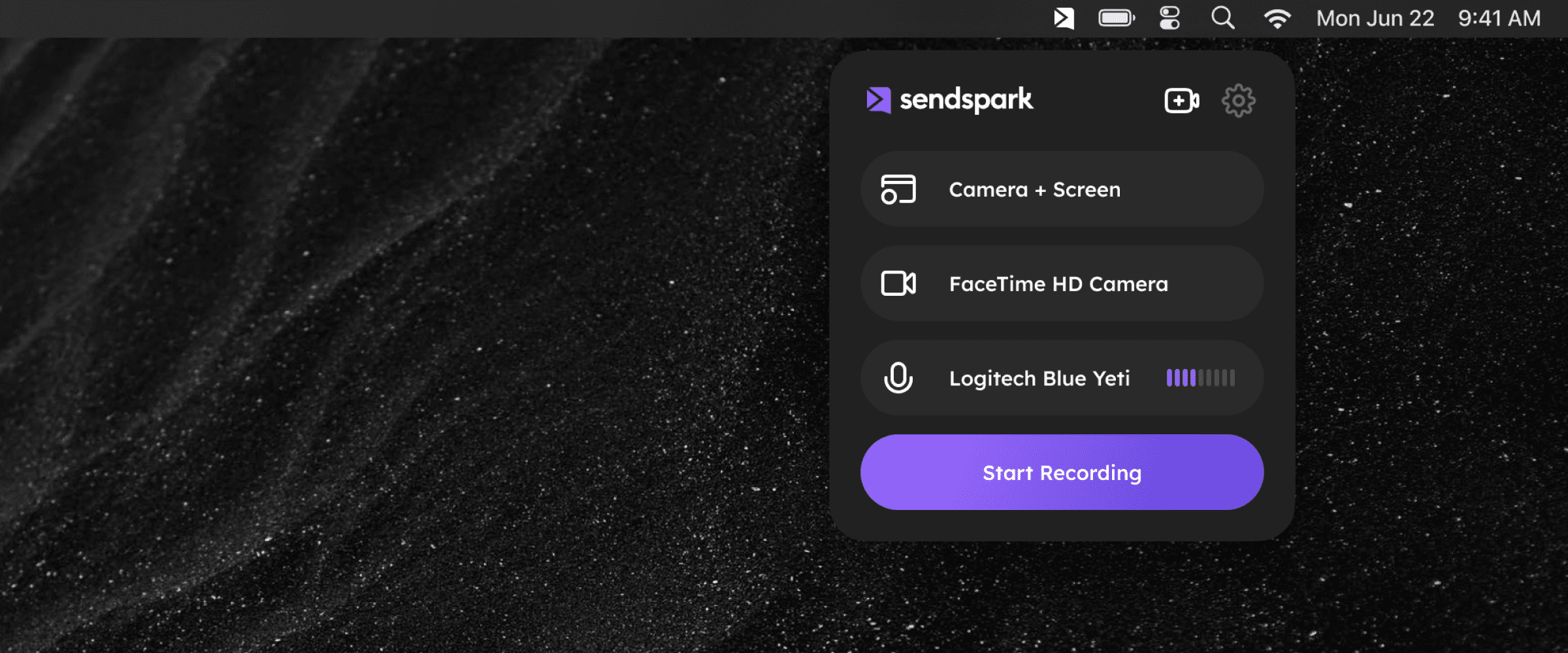 The desktop application provides solutions for the issue above AND more:
Super slick design – that makes Sendspark beautiful and fun to use
Shortcuts to easily start and stop recording – so it's easier for you to record new videos
Ability to upload multiple recordings at once – so you never have to wait after recording one video to start recording another
You can download the Sendspark desktop application for MacOS here. The windows application will be following shortly!
How to Use Sendspark's New Desktop Recorder
Once you download the Sendspark desktop recorder, you will be able to launch it anytime from your computer. With it, you will be able to…
Select between camera, screen or "both" recording options
Select what part of your screen you want to record
Choose which webcam or microphone you would like to use
And so much more!
After recording videos, you can copy either the share link or GIF preview to share your video. The link will let you easily send your video in LinkedIn messages, Slack, or really anywhere online.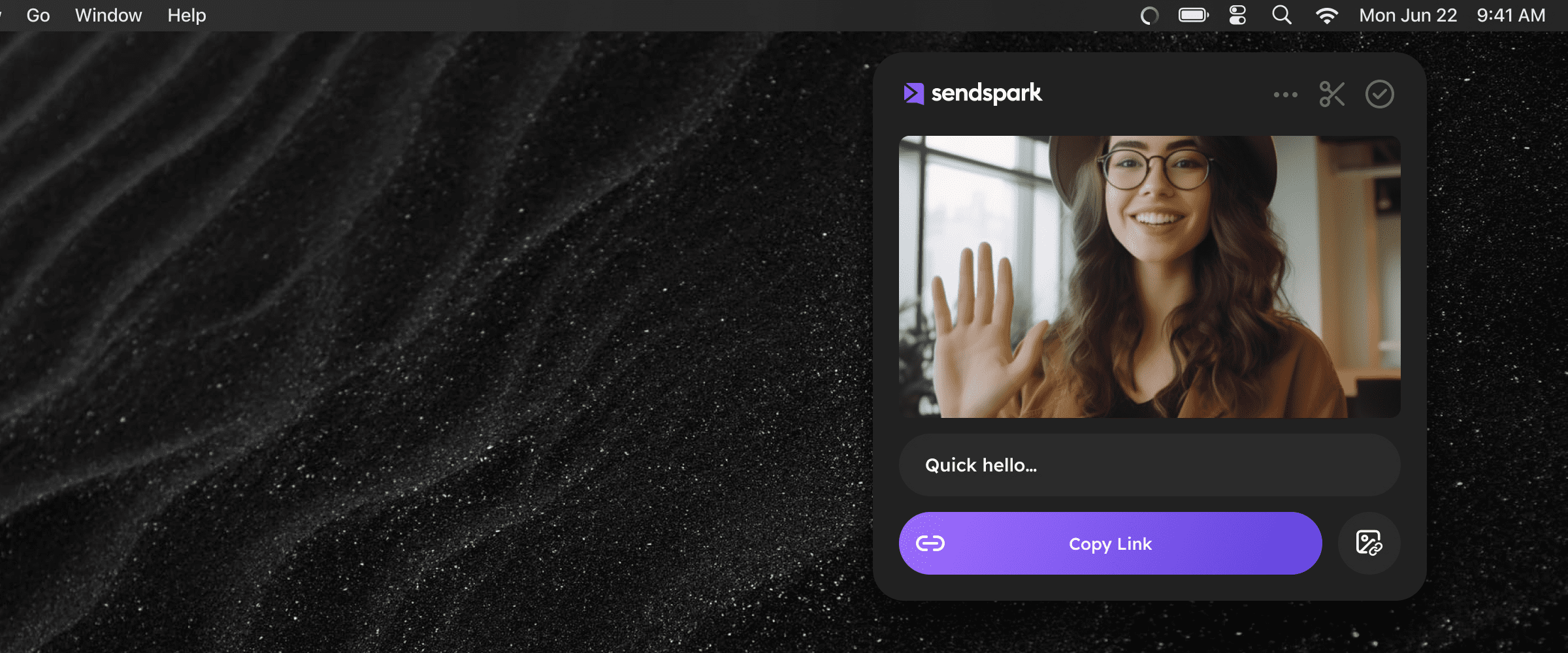 The GIF preview option is specialized for email. If you copy the GIF preview to your clipboard, and then paste in an email you will see an animated GIF preview that entices viewers to watch your video.
If you'd like to trim your video, edit the thumbnail or landing page, add a template, or combine it with another video, you can click on the "edit" button to open your video in the Sendspark editor. Here, you have a myriad of options at your fingertips.
When to Use the Desktop Recorder vs Chrome Extension
The Sendspark desktop recorder has more power than the chrome extension, and will generally be a better option for you to record videos. The videos will upload faster, look sharper, and be of higher quality.
However, no need to remove the chrome extension yet! We still recommend having the Sendspark chrome extension installed to access our "instant integrations" with Gmail, LinkedIn, Hubspot, Outreach, Zendesk, Intercom, Bridger, and Close CRM.
This will make it faster for you to start recording videos from email, or to access your video library to insert existing videos into email.
Wrapping Up
This is just the beginning! We will continue developing the desktop application and other features for you.
Happy recording!